Welcome to St. Thomas-St. John Seventh-day Adventist School! It is my distinct pleasure to serve as principal for this illustrious school. I am excited about the opportunity to have an active role in giving back to my alma-mater so that I can be instrumental in advancing the mission of preparing our students to be ambassadors for Christ.
Our prestigious school is an accredited institution and is privileged to serve families on St. Thomas and St. John for grades K-12. We are blessed with talented faculty and staff that model the school's motto, "Committed to Excellence." We are committed to providing the best education for our boys and girls using the TEAM approach-Together, Everyone, Achieves, More. In addition to incorporating Christian standards in the curriculum, we seek to promote and provide a well-rounded education. That's why we have introduced two new course offerings: Hospitality and Introduction to Web Design. The goal is to include courses that would prepare students to be globally competitive for the 21st century.
We are grateful to our alumni who have been assisting and contributing in various areas with their means, time, and talents. We look forward to a continued relationship with them as we discuss opportunities to give back to their school.
Our school has over 130 enthusiastic and brilliant students! They have participated in several events and competitions across the territory and have brought home many winning prizes. One of the many and most recent is the Moot Court Competition which showcases the talents of our youth in the areas of public speaking, advocacy, and the law.
Those that have gone before us built a firm foundation and we are poised to move our school forward and upward to the next level with the support of faculty, staff, family and friends of the St. Thomas-St.John Seventh-day Adventist School. We are confident that "With God ALL things are possible!"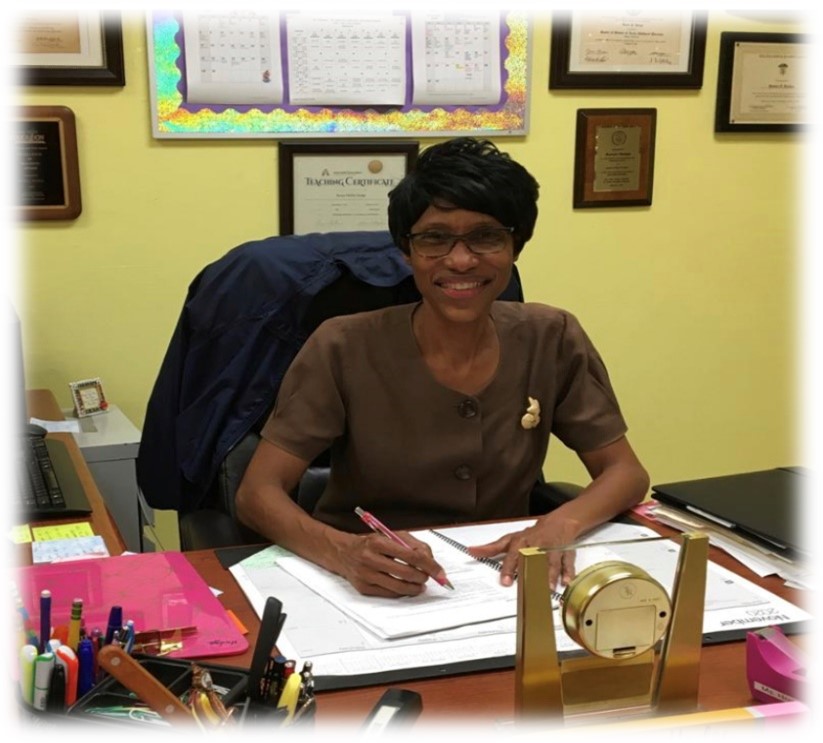 Principal Renée P. Hodge